Asking for your support
Bereaved families write to every OB/GYN in the country to ask for support to end misleading label
Families involved with the Every Life Counts initiative have reached out to the Consultant Obstetricians & Gynecologists in all maternity units across the country to ask for their support for a campaign to discontinue the use of the label "incompatible with life".

Every Life Counts spokeswoman, Tracy Harkin said that the group was made up of parents whose children were diagnosed with life-limiting conditions, such as anencephaly or Trisomy 13. "These conditions may have shortened our children's lives, but they did not make our children less valuable. They knew nothing but love, and spending even a short time with them has brought us great joy, and helps in healing such a heartbreaking loss," she said.

In the letter families told doctors that "We were told that our babies were 'incompatible with life,' even though the phrase is not a medical diagnosis. It is a misleading term, it does not inform parents about the condition affecting their child, and it is hugely offensive."

They added that they knew it was not the intention of medical staff to mislead or offend parents but pointed out "as you will see from our testimonies, the term misinforms parents and makes them feel their child is devalued."

Testimonies in the letter and the enclosure included that of Mandy Dunne who said "My daughter Muireann was diagnosed with Patau's Syndrome, or Trisomy 13, when I was 20 weeks pregnant. I was told the condition was 'incompatible with life'. I felt those words took her life from me there and then.

They made me feel I wasn't carrying a beautiful little girl, but merely a mass of disfigured cells that was supposed to be a baby but wasn't; that she didn't even have the right to be considered as a life, even as she was alive and kicking inside me. Those words instill a fear inside parents, and that's not what parents or their baby needs."

In the letter, mothers like Mandy and Sarah Hynes pointed out that their children did go on to live after birth, for six weeks in Muireann Dunne's case, while Seán Hynes, Sarah's son, lived for two days, "two wonderful days that we will never forget, we held him in our arms the whole time he was with us, and we are so proud of him, so proud to call him our son."

The families said that the phrase 'incompatible with life' has "become common currency", and pointed out that it is not a medical diagnosis. "It hinders clear communication and counselling, and is a misleading and offensive label attached to unborn children with a profound disability," they said.
They asked Irish doctors to support a new global campaign to end the use of the term 'incompatible with life', because the label prevents best care for children and families both before and after birth.

The campaign was launched in the United Nations in Geneva in March and the Geneva Declaration on Perinatal Care has already been signed by 370 medical professionals and endorsed by 36 disability and advocacy groups are supporting the call.

Every Life Counts are calling for all the Consultant Obstetricians & Gynaecologists in Ireland to support this new initiative and to make better care available for families. They welcomed the recent call by Dr Sam Coulter-Smith of the Rotunda to make resources available for perinatal hospice-type care, and the decision of the IMO to support better perinatal care for families whose unborn children have been diagnosed with life-limiting conditions.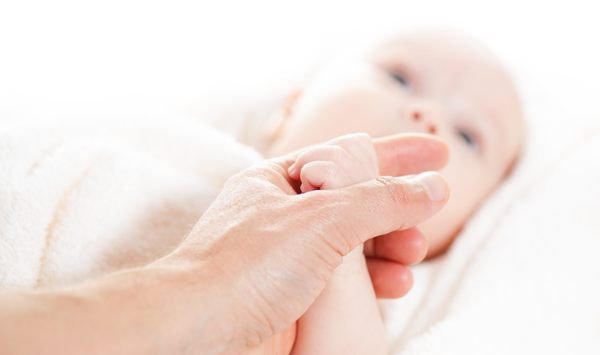 ---