Conference: Stormont : 24 November 2014
Project Love launched in Stormont Buildings
Monday, 24 November 1014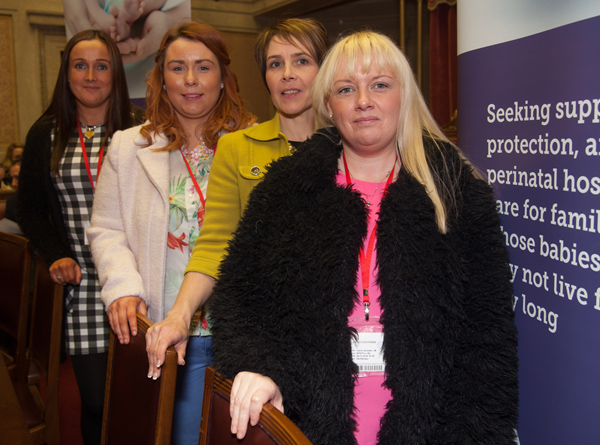 On Monday 24th November, the PROJECT LOVE campaign was launched by the support group, Every Life Counts, in the Stormont Government. Every Life Counts represents families whose children were diagnosed with life-limiting conditions, such as anencephaly, Trisomy 18 and Trisomy 13. According to Gemma Bradley, a member of Every Life Counts, many parents have been told that such life-limiting conditions are 'incompatible with life'. But she affirmed that her baby, Lily Rose, and others with similar conditions, are "compatible with love, joy and cherished memories."
The campaign launch, sponsored by the All Party Pro-Life Group of the Northern Ireland Assembly, was in response to a public consultation led by Mr David Ford MLA, the Minister of Justice, on liberalising the abortion law in Northern Ireland to allow for abortion in cases of, what he refers to as, 'lethal foetal abnormality'. This very important launch provided a platform for parents whose children had been diagnosed with life-limiting conditions to talk about their individual experiences, to encourage better provision of perinatal hospice care, and to reject the Department of Justice's proposal to legalise abortion in these tragic cases.
In response to the parents' call for better perinatal services, just last month the newly appointed Minister for Health, Mr Jim Wells MLA, launched the new Regional Bereavement Careplan for parents and families who experience a miscarriage, stillbirth or neonatal death. "The guidance and care pathways make clear that compassionate care in partnership with the family should reflect both the physical and psychological needs of all those involved, starting from the moment of diagnosis."
Deirbhille McGill was 20 weeks' pregnant when her baby Clodagh Treise was diagnosed with Trisomy 13, a condition known as Patau Syndrome. She said, "we were left to cope with the devastating diagnosis and never got any help from anywhere. We were told that our baby would most probably die as soon as she was born. But the doctors were wrong." Clodagh Treise went on to live with her family for 33 days and as Deirbhille said, "every minute of every day is engraved in my heart. Every minute was SO precious."

Charlene McCabe's baby daughter, Myla Faith, was born with Trisomy 18, a condition known as Edward's syndrome. "I got taken to the delivery suite at 5.00 pm and at 6.15 pm my baby girl was here. I lay there looking at this perfect baby on my chest wanting the moment to never ever end. She looked at me as if to say 'mummy I wanted to meet you as much as you wanted to meet me'. At 8.10 pm my Myla Faith peacefully passed away in my arms."

Fiona Murphy, whose daughter Caoilte has been diagnosed with spinal muscular atrophy, highlighted the pressing need for a more sensitive and caring approach to babies diagnosed with life-limiting conditions. Once dismissed as not having 'any quality of life', Caoilte is now 17 months old and defying the odds. "She's my little warrior," Fiona said.

Dr Monaghan also addressed the conference on the benefits of perinatal hospice care. Dr Monaghan trained in Ireland, the UK and Nigeria, and has been practising Obstetrics and Gynaecology for over 40 years. He said, "the step to offering decent care doesn't require any expense. It is a matter of getting organised, being aware of the sensitivity of the issues. I think we should realise how very important even a short life could be to a mother and to her family."

When asked 'what is the obstacle to providing perinatal hospice care?' Derbhille McGill responded, 'it's made out to be a hopeless situation. But in the midst of chaos, there's hope. It's about education. We're trying to educate everybody about perinatal hospice care, that for mother and baby it is vital.' She also called for churches and politicians to get behind the PROJECT LOVE campaign and communicate their opposition to any change in the law in Northern Ireland.

Every Life Counts hopes to reach out to every obstetrician and gynaecologist in Northern Ireland with the campaign, as well as contacting politicians, media groups and the public with the PROJECT LOVE campaign.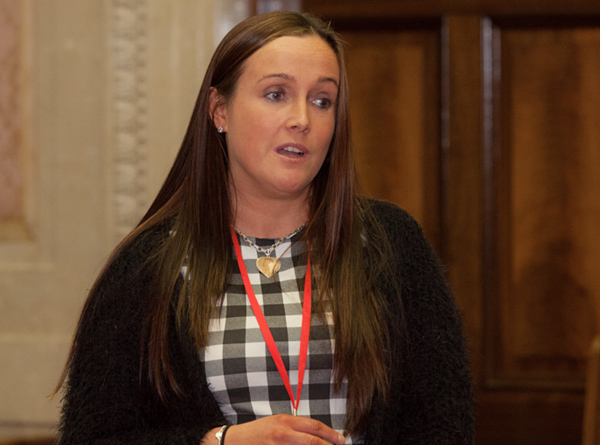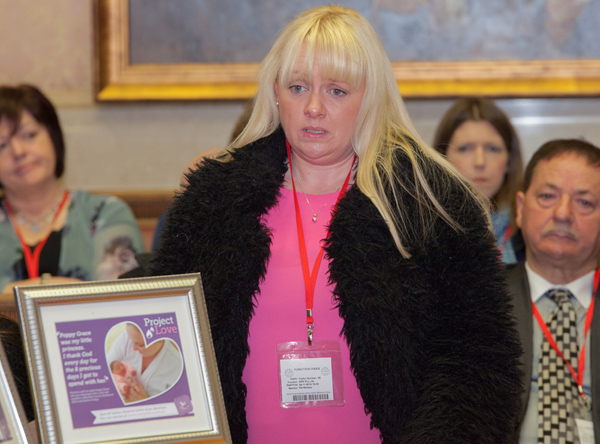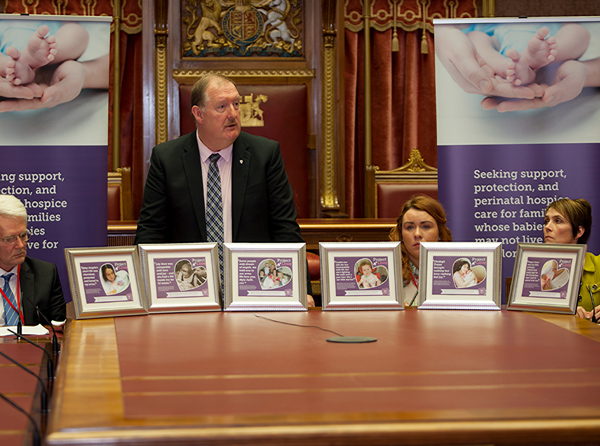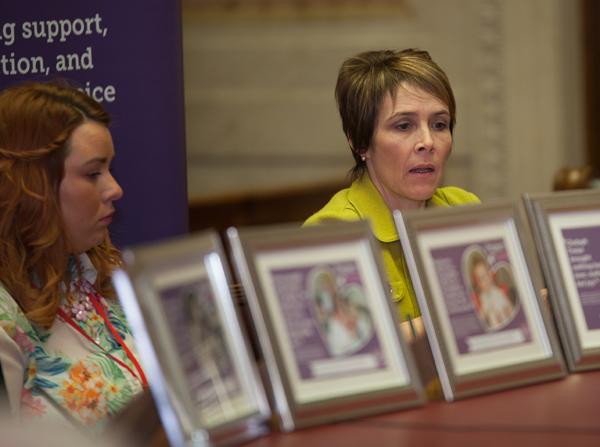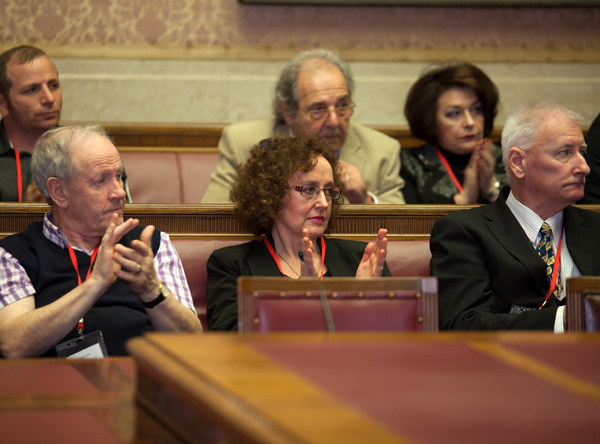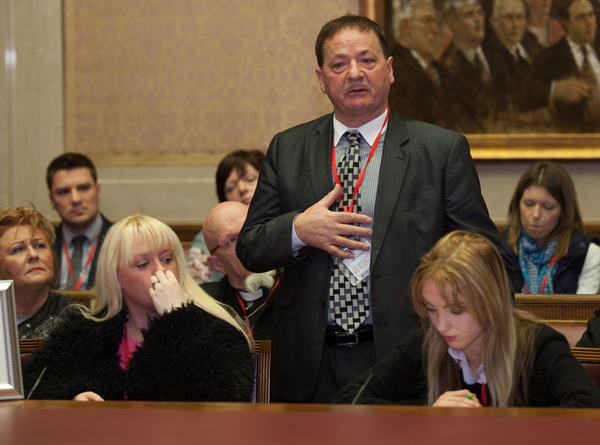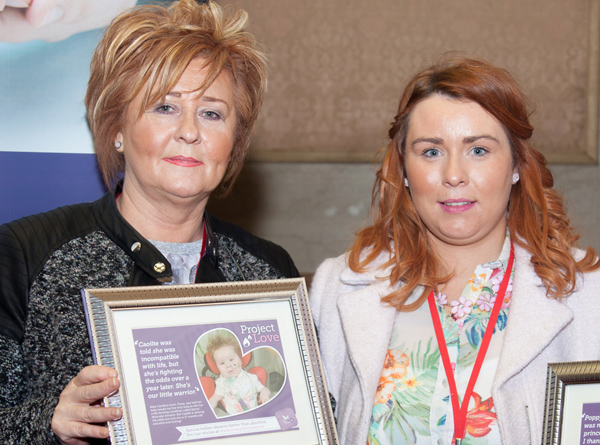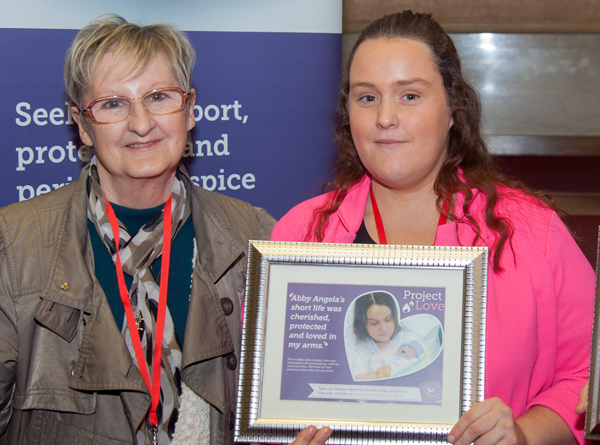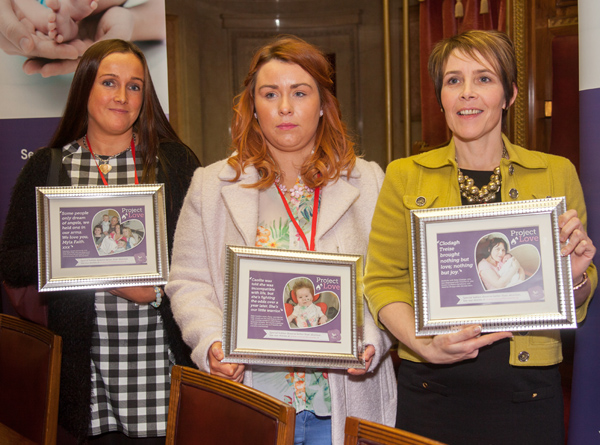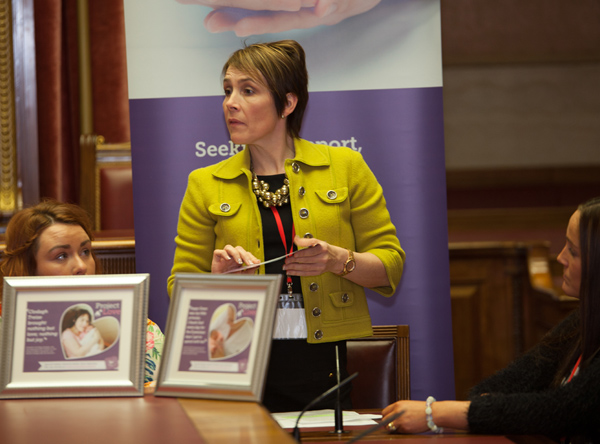 ---
Download our 6 Project Love Postcards Here