Simeon Byrne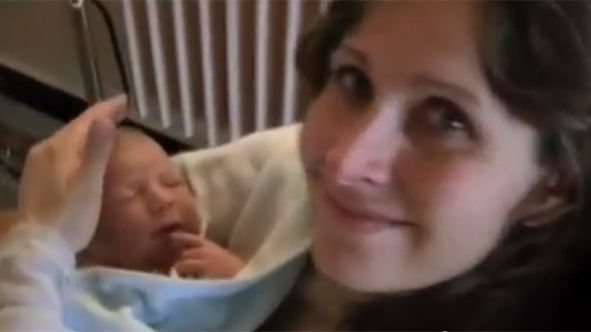 ---
Our world fell apart.
Co. Clare couple, Anu and Noel, received devastating news when pregnant with their third child.
Their little baby boy was diagnosed with Hydoplastic Left Heart Syndrome (HLHS) while in the womb and they were told he might last up to 3 days after birth.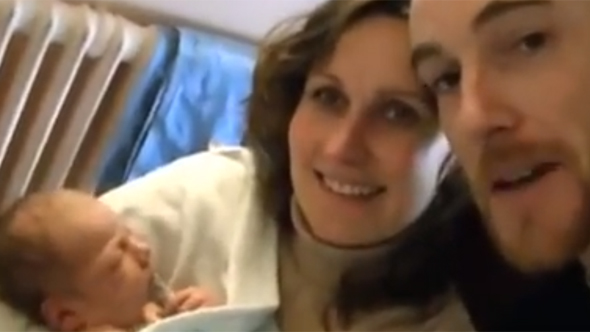 I was left with a broken heart
Anu: Simeon has touched so many people before he was born, the amount of people who have shown an interest in him and asking for him, praying for him all around the world.

Noel: We got our bags together and packed Anu's hospital bags as normal, but instead of the normal clothes going in there was funeral clothes for us.

Anu: We didn't know what was going to be ahead of us - your child passing away is the worst nightmare of any parent.

Anu: I moved to Ireland in December of 1999. I'd being working in Dublin, then all of a sudden I just bumped into Noel, in the most unexpected circumstances. Within four months or so we were engaged and after nine months we were married. I moved to Co. Clare then, after we got married, nine months later our first baby Niall was born, and just over a year later, Natalia was born. We really enjoyed our life with them but we always knew we wanted more than just one or two kids. We were looking forward to having a bigger family.

It was the 7th September because that was the day I was due to go for my scan on my third pregnancy. I went for the scan and the lady that was scanning me went through different things, a lot of things seemed fine. Then, I noticed that as she was checking the heart she spent a lot of time and just looking at the heart and the blood flow going through (the red/blue blood flow). And I thought they never did that with my other scans, so naturally I thought it was a bit strange. Bit never in a million years did I think that there was something wrong; I just thought, she had to check.

Sure enough she confirmed our worst fears: that the baby had a hydoplastic heart and we basically had only two options. She said the first one was what they called 'compassion and care' which means that the baby's born naturally whenever he was ready to be born and then we could take him home. If he was well enough we could take him home and he would more likely die within three days or so.

All your dreams and all your plans just went out the door for me. I was left with a broken heart.

Noel: That was the most amazing moment, like even with the other two kids, it was like 'wahoo we have a baby'; however, with him it was an unbelievable feeling just to know that here he was here, he was alive and like just the relief of actually having him to hold was it was just indescribable. It was overpowering, the sensation I had at the time.

Anu: I remember when you walked over, the smile, the smile on your face. He just told me the news that 'yes he's a candidate for surgery' and of course I was so happy, I was crying with happiness.
Noel: This is Daddy signing off for now, little man.
Part 2

- - - - - - - - - - - - - - - - - - - - - - - - - - - - - - - - - - - - - - - - - - - - - - - - - - - - - - - - -
Hypoplastic left heart syndrome (HLHS), is a rare congenital heart defect in which the left ventricle of the heart is severely underdeveloped.