Lillie Coonan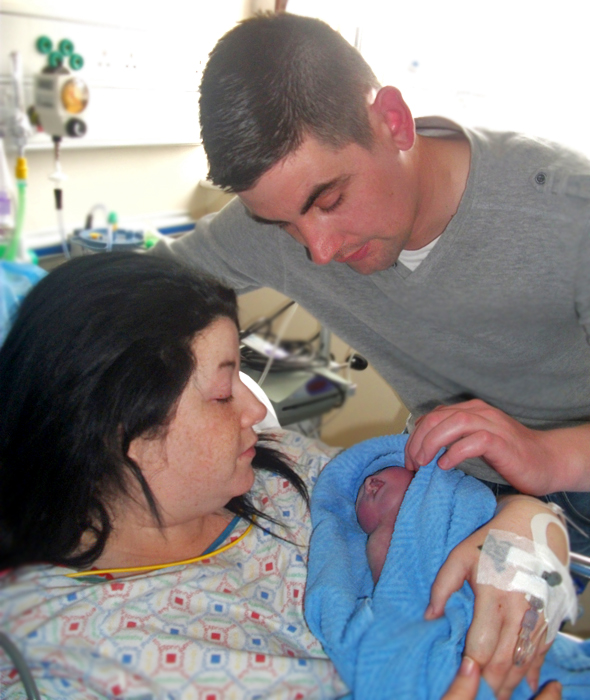 ---
My daughter Lillie
Tanya Coonan was expecting twins but one of her little girls, Lillie, was affected by iniencephaly, a condition that is life-limiting. Although Lillie only lived for two hours and ten minutes, her family cherished the moments they had with her. This is their story.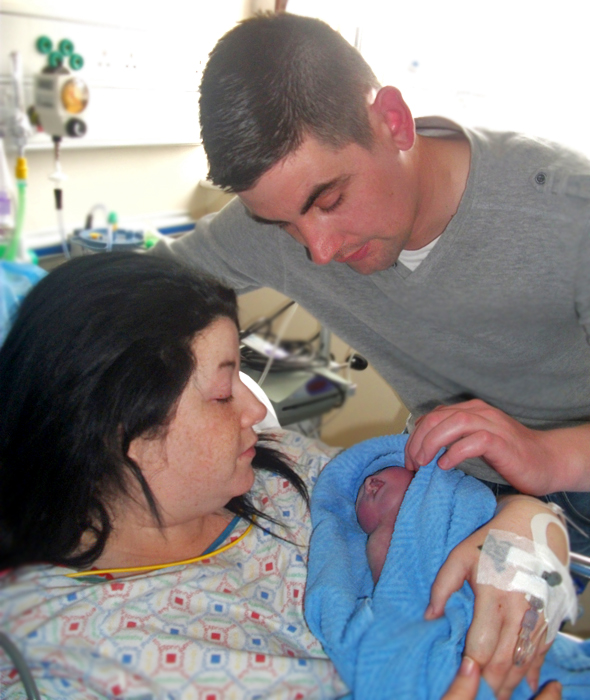 "Although I will never be free of the heartache of losing Lillie, I'm blessed to have seen her beautiful face and touched her tiny hand. That means so much to me."

"She is my daughter"
"In November 2012, I was told by my local hospital in Co. Tipperary that I was having identical twins. I was sent to the National Maternity Hospital in Holles Street in Dublin to be scanned, to confirm the babies were identical. It was while I was under a head doctors' care at my 13 week scan that I was told that one of my babies wouldn't survive another week in the womb, and that there was a possibility of the other twin passing also. I was in shock, and couldn't stop crying.
I was sent back for another scan the following week, where the doctor was surprised that twin "A" was still alive. The baby's little heart was beating strong. But I was then asked if I'd like to abort her because they said there was no chance, there was no 'compatibility with life for her'. They said there was no hope.
I said, "no, she's my baby. She's here, let her go on her own terms."
When they used the term incompatible with life, I said "She's my baby. You can't tell me that she's incompatible with life when she's here. There are so many babies that prove them wrong. So many babies who have been told that they're going to die before they're born, but they prove them wrong and live for years. Who is anyone to know?"
I wanted to make the most of time with her. When I was pregnant with the girls I did sometimes sing to them for no one else to hear me, and read stories to them. I knew that I could touch Lillie. I knew where she was.
Months passed, and both twins still had strong heartbeats. I was scanned every two weeks in Holles St. We would travel from Tipperary the night before or the morning of the appointments - this in itself was hard because we were always worried about what we would be told at each appointment.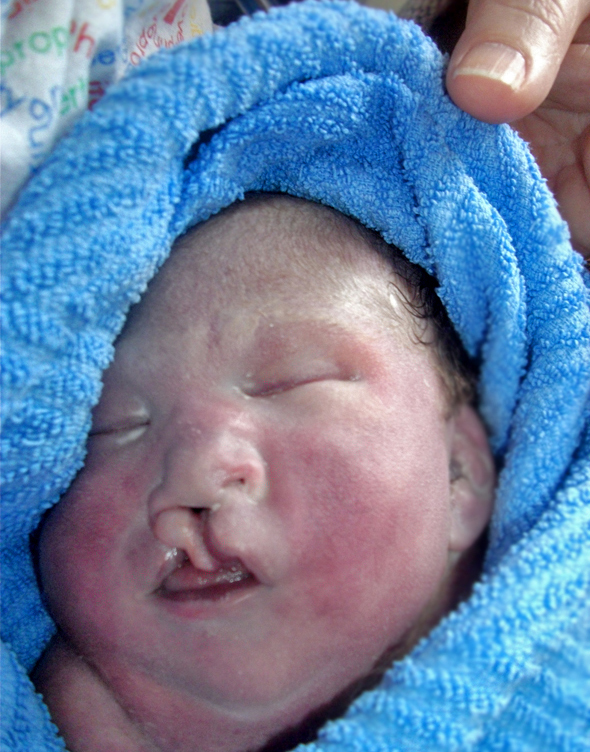 But my baby fought on and at 35 weeks gestation, I was booked for a c-section. On the 9th of April my twin girls were born. They had me convinced at that time that Lillie wouldn't survive the birth, but she did.
"If she's going to pass," I said, "I want every minute, every second with her." So, they brought me out to recovery and I was so anxious. And all of the sudden the doors came open and they brought this little, tiny baby to me. She was so small. It was the first time I saw her face. She had a cleft palate and she was perfect to me.
"We got two hours and ten minutes with my precious Lillie."

"We were blessed!!!"
I held her some more and she got passed around. She got some more cuddles and hugs from her nannies and her daddy. They wanted to take her and wrap her up, but I didn't want to give her up to anyone.
I let them wrap her up in a little white blanket and put a white hat on and they brought her back with her teddies. They had her handprints and footprints done. We named her Lillie, she weighed 1.7kg and she lived for 2 hours and ten minutes before she passed away in my arms.
I was just holding her - and then she was gone. I gave her a kiss and I told her that I loved her, and I just thanked her for saying hello and for proving them wrong.
If abortion was provided for mothers in my situation, or similar situations, they would be totally deprived of meeting their baby, their own flesh and blood that's part of them. They wouldn't have that memory. That memory will stay with me for life – those 2 hours and 10 minutes, and even the memories of going through the pregnancy with stay with me for life and I'll cherish them.

My baby she fought from 13 weeks to 35 weeks and those 2 hours and 10 minutes were her life. And she proved that she was here for a reason.
My diabetic nurse (I had gestational diabetes) visited me in recovery. She was able to meet Lillie. She was the one who suggested that we take pictures I was lucky enough to have told my boyfriend to bring the camera; I thank her for that because we were in a different world in our heads and didn't think.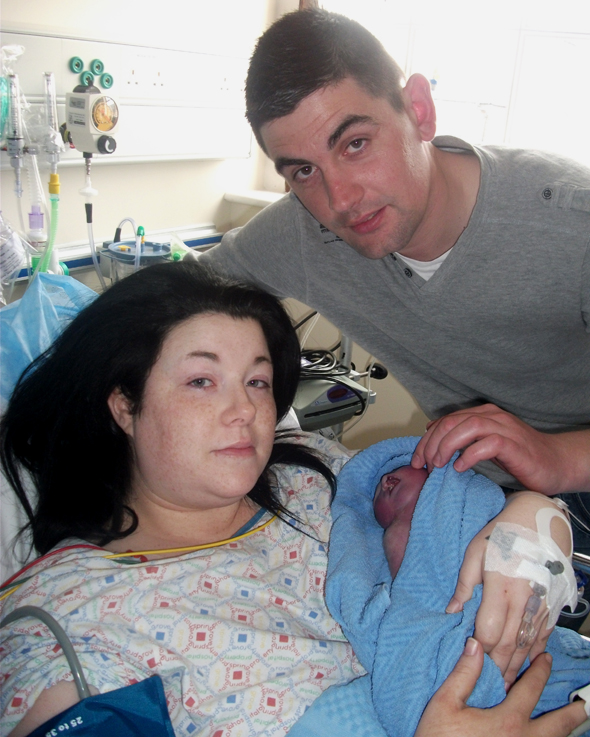 Lillie with mam and dad
Her twin sister Kaylie (she weighed 1.85kg) stayed a month in NICU in Holles Street, due to low sugars and low weight. Despite Kaylie's tough beginning, she is now a healthy 7-month-old. The post mortem told us that Lillie had a condition called iniencephaly, which rarely sees a baby live even for a minute outside the womb; we got 2 hours and ten mins with my precious Lillie! We were blessed!!
We were provided with bereavement counselors and a hospital chaplain at our request. Our chaplain even performed a blessing for our family and us, before we brought Lillie home to Co. Tipperary and said goodbye for the last time. We had "OUR LITTLE FIGHTER "engraved on the plaque on her little white coffin. Lillie fought for 35 weeks - she helped bring her twin sister, Kaylie, into this world safely and she stayed strong so we could meet her she has made such a difference in my life now, she is a blessing, she is my blessing! 
Even though I miss Lillie so much, I'm glad I got to say hello to her and hold her, and not just terminate her life as was suggested. She is my beautiful angel, and I wouldn't change her for anything."
Lillie also has two older brothers Sean and Cian. Sean talks of her often, even though he never met his sister Lillie, he says she is looking at him when he sees the stars in the sky.
Tanya x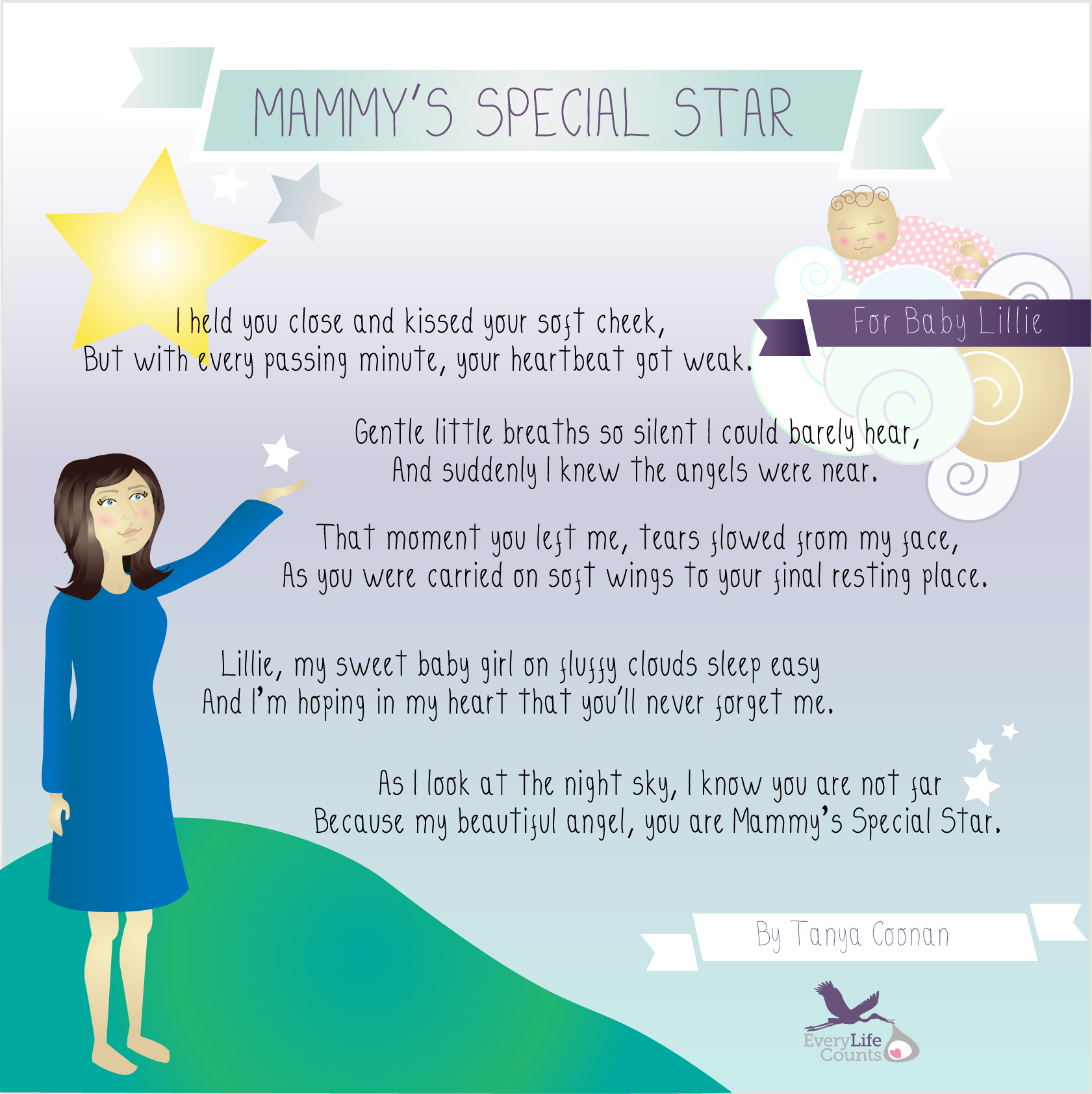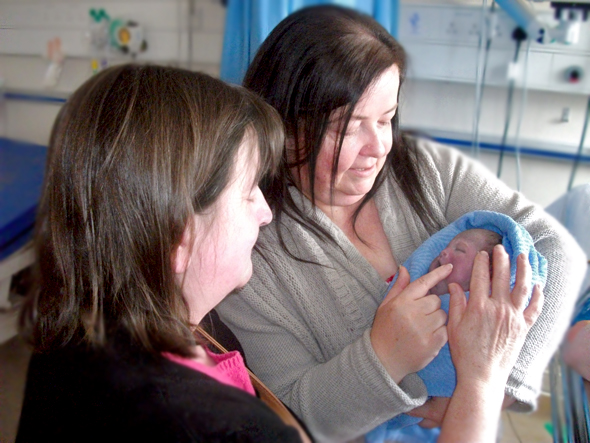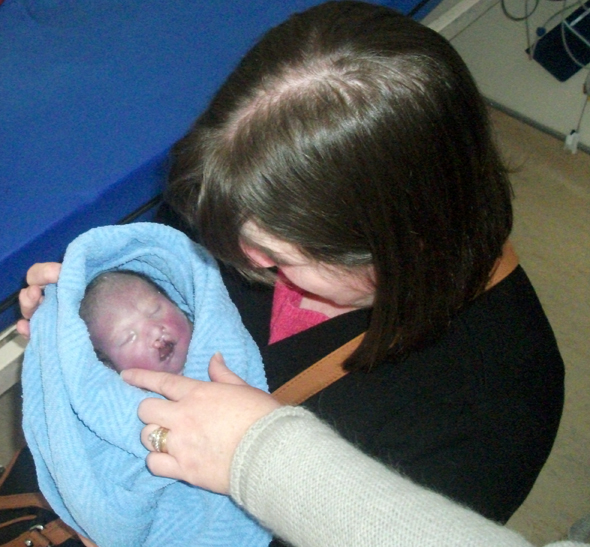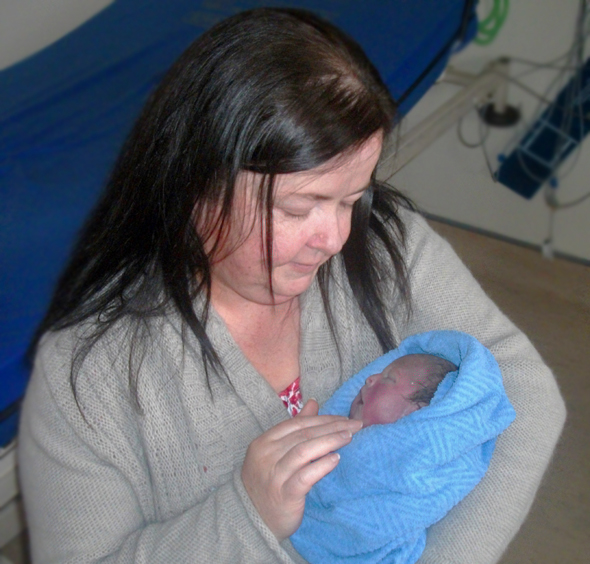 Lillie with her grandmothers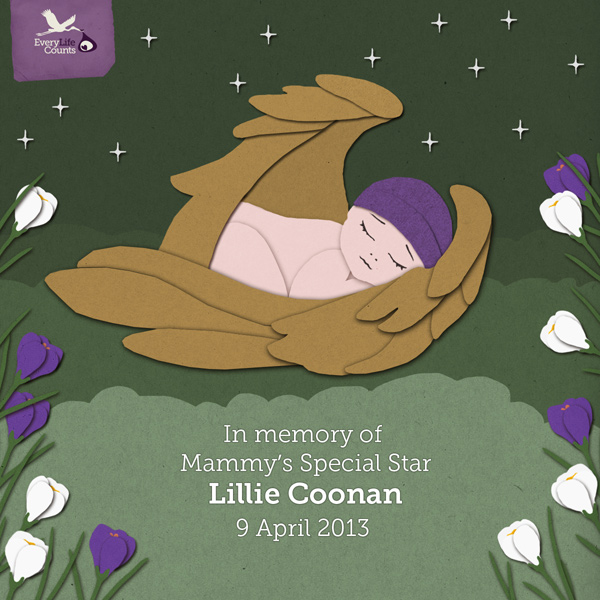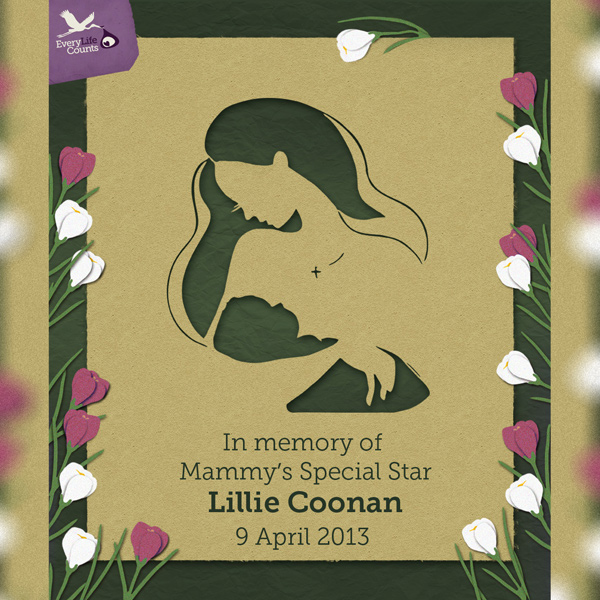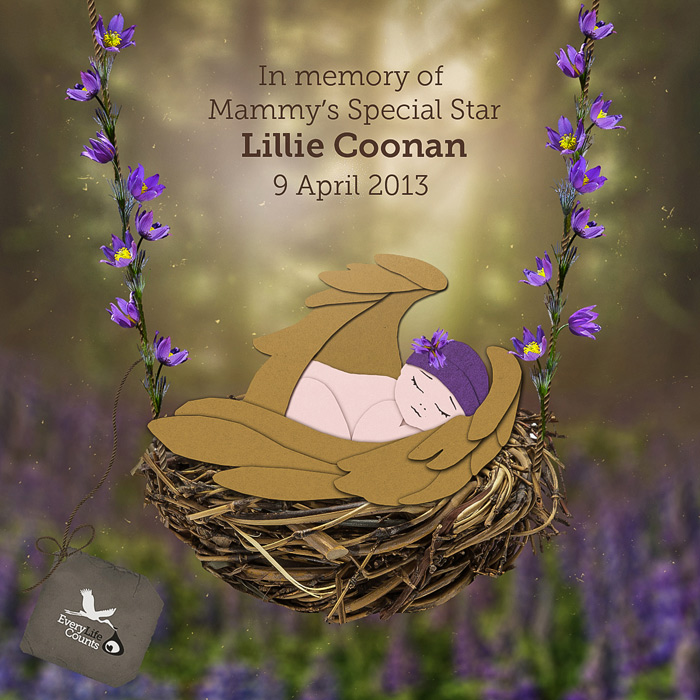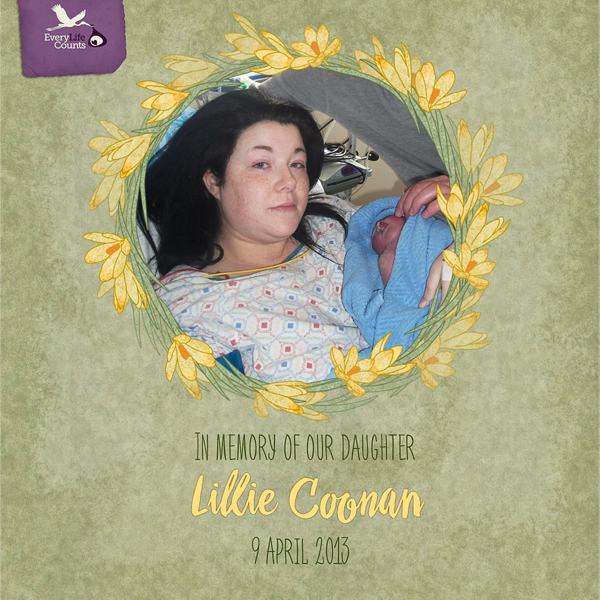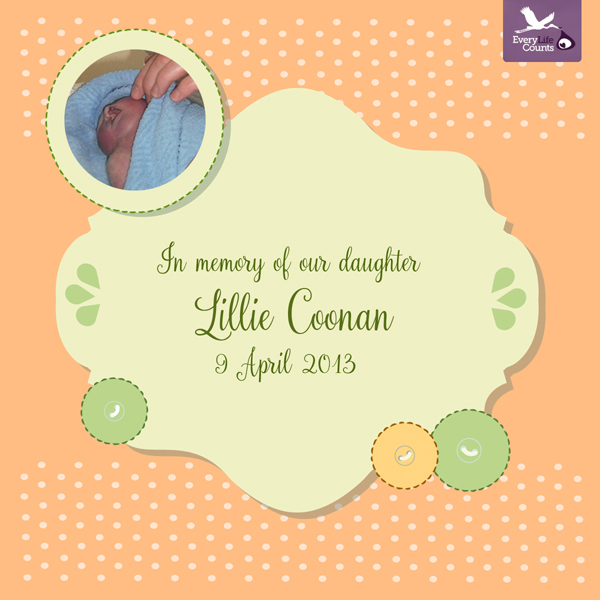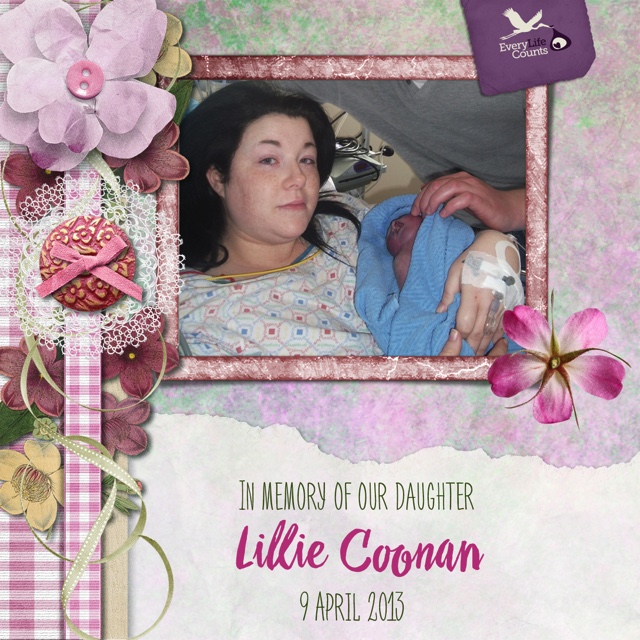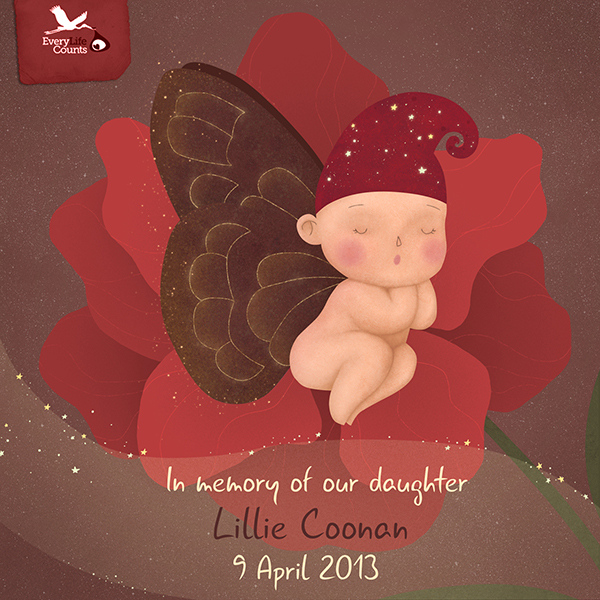 Tanya shares Lillies Memories on Newstalk 106
Tanya shares her memories on TippFM

- - - - - - - - - - - - - - - - - - - - - - - - - - - - - - - - - - - - - - - - - - - - - - - - - - - - - - - - -
INIENCEPHALY is a rare type of cephalic disorder that was first described by Étienne Geoffroy Saint-Hilaire in 1836.