Lily Rose Bradley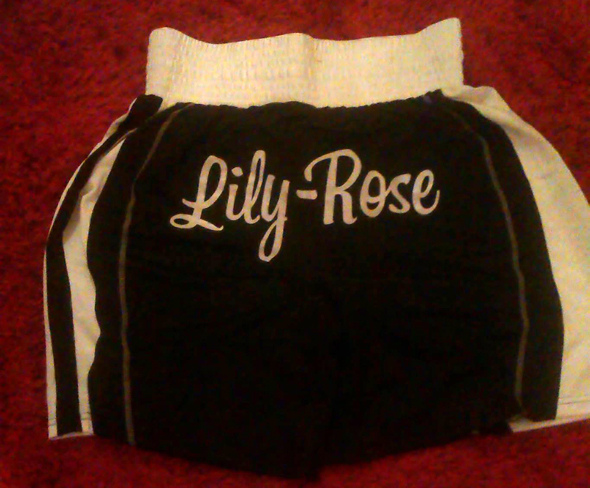 ---
My Lily Rose...
Gemma and David's little baby girl, Lily Rose, was diagnosed with Trisomy 18 while in the womb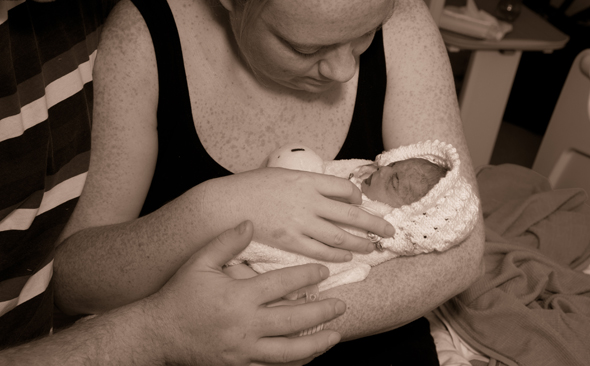 As long as I live you will live

As long as I live you will be remembered

As long as I live you will be loved
"We learned we were expecting Lily Rose in spring 2013 25th May to be precise, we had the first scans and started to make plans for her arrival as normal, after the 12 week scan we thought that everything would be ok. In late September we went for out 20 week abnormality scan, after some time the radiographer was unable to find a stomach but was not worried and told us a further appointment would be needed. On 15th October we went for this further scan, this took a long time, with a different radiographer again unable to find Lily Rose's stomach. We were sent home and received a call to attend foetal assessment clinic the following day with a consultant.
On October 16th we attended this appointment, I was scanned again. The consultant was taking a long time, at the end of this scan David asked the consultant what I thought was a stupid question, he asked was our baby's heart on the wrong side, the doctor told us to wait while she completed making her notes. A couple of minutes passed and she turned to us, explained that yes our child's heart was on the wrong side, and that this was because of a Congenital Diaphragmetic Hernia (CDH), while not sure we had both heard of this and while we knew it was serious we also knew that it could be fixed. We asked this only to then have the doctor give us more news. Lily Rose had Edward's Syndrome markers. These being clenched fists and rocker bottom feet, coupled with the hernia. Neither of us knew what Edward's Syndrome was and both immediately thought that as we had never heard of it then it must be fixable. We both thought because it was something we hadn't heard of it must not be to serious.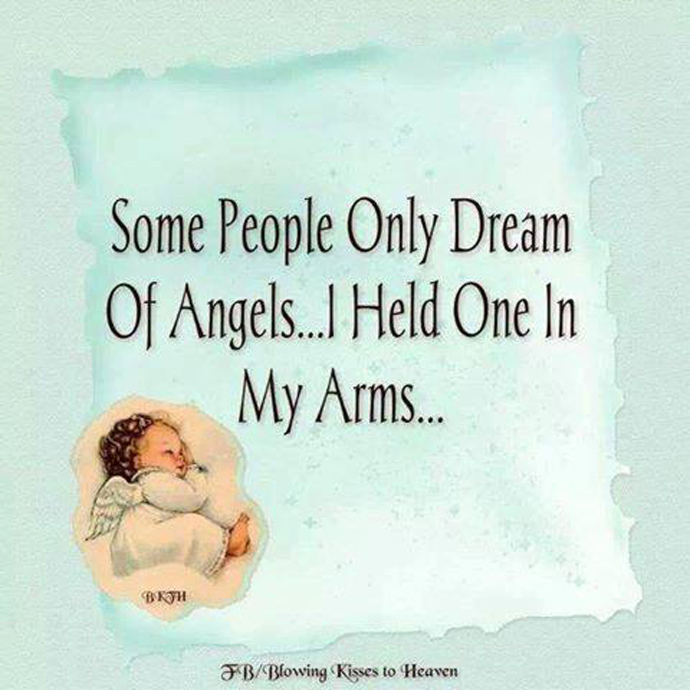 Devastating news
Having said this to the doctor she then gave us the final bad news. She said that Edwards Syndrome was 'incompatible with life' - her words - and that there was no cure, that the very best we would get was a few minutes or hours with Lily Rose but that she more than likely would not go full term and if she did would not survive birth.
The next few minutes were a blur, we were given time to compose ourselves, but nothing else, no leaflet to read, no helpline to phone, only that we should go home and Google the condition. This level of care made headline news and featured me and other mams in the same situation. On the 22nd Oct we visited RVH hospital in Belfast where it was confirmed Lily Rose was a girl. And in with keeping of the findings of the consultant in ALT they also found the same findings as our consultant in Derry and offer an ammio test which we refused straight away.
The next few weeks flew by, regular visits to hospital, both in Derry and Belfast, with regular scans, along with that visits to regular midwife appointments, each of these with a different midwife, none of who knew our story, our case, none who knew what Edward's Syndrome was or what it meant. After a couple of scares where we rushed to the hospital fearing the worst only to find out Lily Rose was fine and fighting fit we attended an appointment with a Foetal Cardiologist, we found out now that Lily Rose also had 2 holes in her heart.

All along we always kept our hopes, that Lily Rose would be born and live, if only for a few minutes, that would be better than nothing. We'd hold her and love her, and cherish those moments. We'd opted out of having Amniocenticis due to the risk of it causing a miscarriage or still birth, we didn't feel we needed it, Lily Rose was fighting, massively active on every scan and still growing, slowly but steadily getting bigger.

On 10th December we had a further appointment in Belfast, the night before Lily Rose was 'quiet' less active, I told David but he told me not to panic, we'd had scares and they'd been nothing, we were in Belfast the next morning and that Lily Rose was just having a rest. As we travelled up I could feel movement again. I told David, he said nothing. When we got into the room with the doctor she scanned me, within a few seconds she stopped and told us that Lily Rose had gone (dismissed was her actual word) , that there was no heart beat. She gave us a few moments, and then took us to another room, told us that we would need to go back to Derry and that I would be taken in to give birth to Lily Rose, that this wasn't an emergency and that she would tell the hospital, but if we didn't hear back that we should ring the following day.

We drove home after a short time, pretty much in silence, neither knowing what to say or to do. We heard nothing form the hospital so rang them as we drove home, my friend (a midwife) got in touch with my consultant, who had not been told anything, we were told to come straight to the hospital, we arrived and were admitted, into a private room where every thing was explained that would happen.
Holding her at last
The next morning 11th December we went through to the delivery suite and my labour began, after a few hours Lily Rose arrived, 2lb8oz, at 1152, I held her, David held her and for a while we just stayed with her, then after a little while we let our family in to see and hold her. We were eventually taken back into ante-natal ward so that we could not hear other babies and mothers. We spent time with Lily Rose and had a few visitors.
We made arrangements for a photographer to come from Now I Lay Me Down To Sleep, and had photos taken, we also contacted and arranged our daughter's funeral. We left hospital on the 12th, taking Lily Rose home with us, we buried her on the 13th.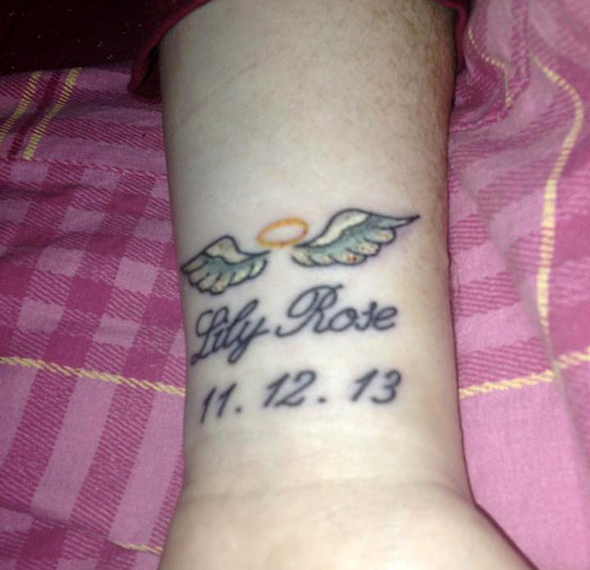 | | |
| --- | --- |
| | "My daughter is an angel in heaven, she's my shining star" |
Speaking for Lily Rose...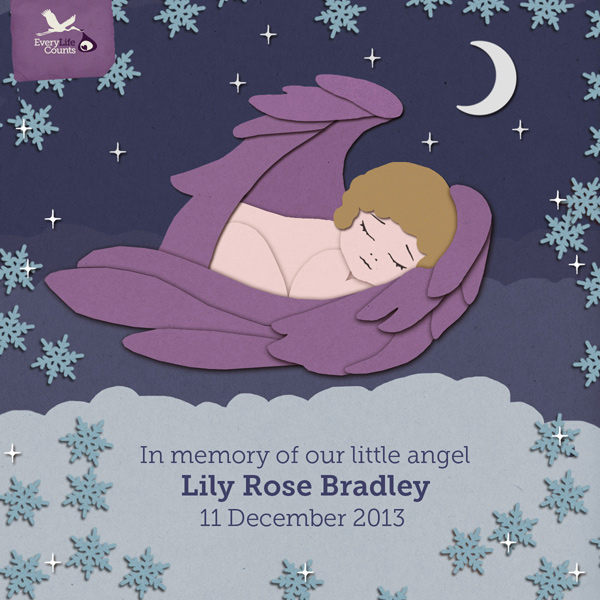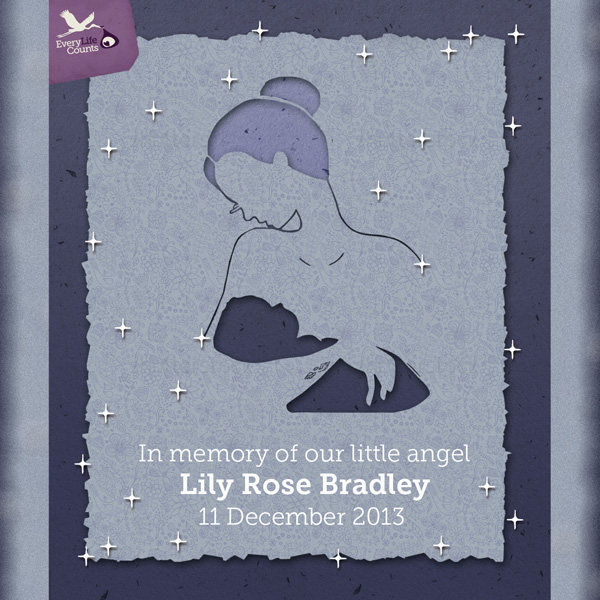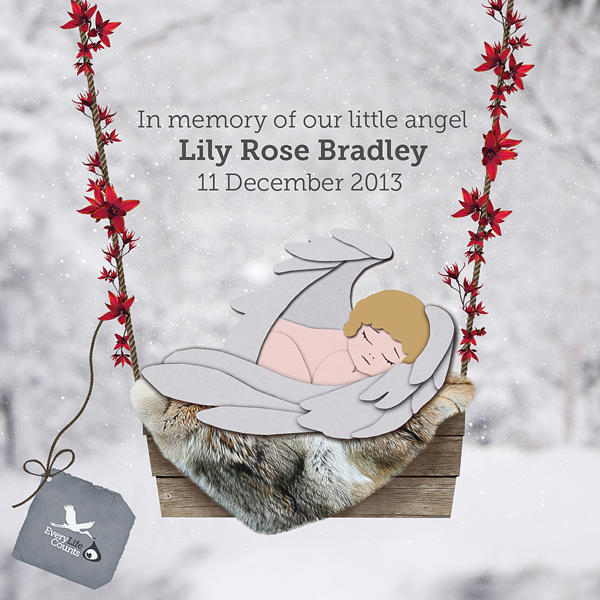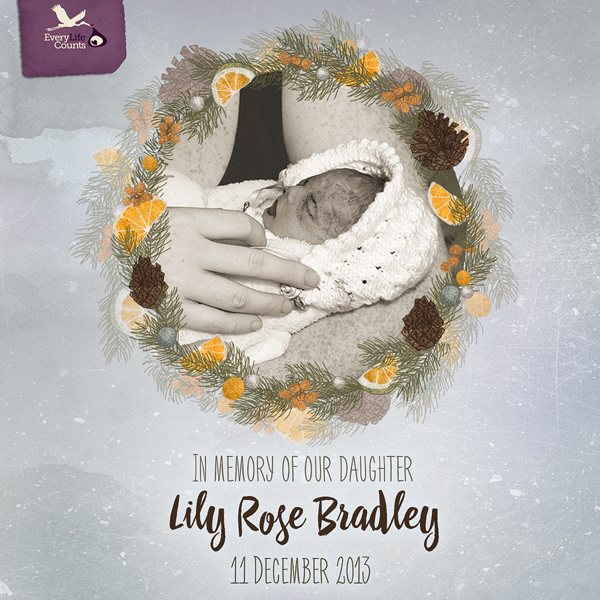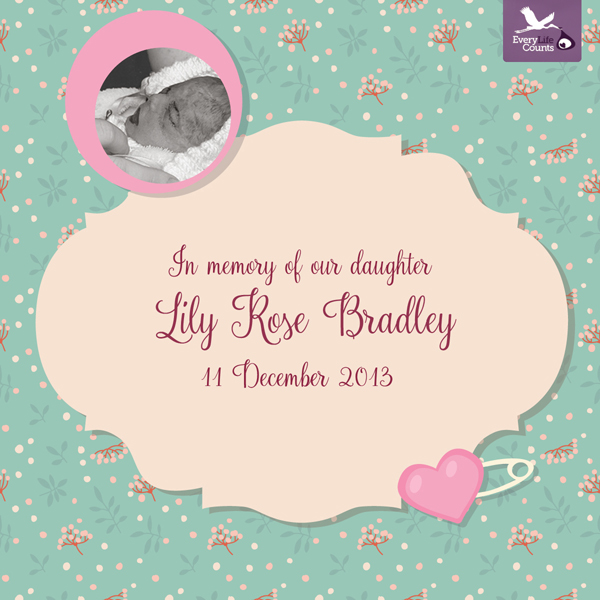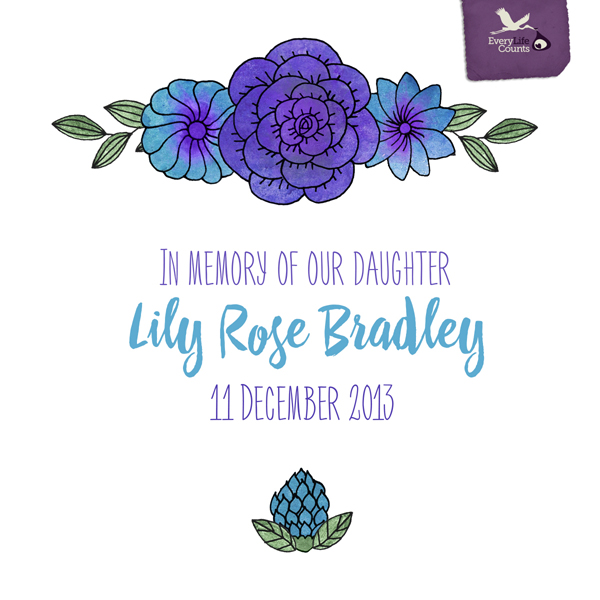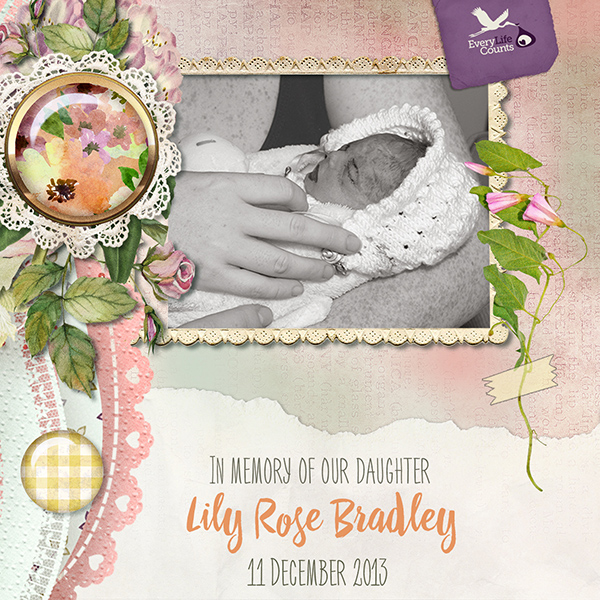 - - - - - - - - - - - - - - - - - - - - - - - - - - - - - - - - - - - - - - - - - - - - - - - -
TRISOMY 18 or EDWARD's SYNDROME arises because of the presence of an extra chromosome. There is a significant risk of miscarriage before birth, but, quite contrary to recent reporting, studies have found that the average duration of survival for children who lived until birth with Trisomy 18 was 14.5 days; with 39% of babies surviving for more than a month, while 8.4% survived for more than a year.
Rasmussen SA1, Wong LY, Yang Q, May KM, Friedman. Pediatrics. Population-based analyses of mortality in trisomy 13 and trisomy 18. 2003 Apr;111(4 Pt 1):777-84.JM. http://www.ncbi.nlm.nih.gov/pubmed/12671111