Provide better services for families of children with life-limiting disorders
Dear Minister
Families of children with life-limiting disorders need our compassion, our support and our assistance. The good news is that perinatal hospice services are relatively easy to make available and are not costly to maintain.
Ensuring that specialist nurses, counsellors, chaplains and photographers are available to enable families to have the gift of time with their children. It shows that the government believes that Every Life Counts.
---
SIGN
We, the undersigned, ask the Minister for Health to ensure that priority is given to establishing perinatal hospice services in every Irish maternity hospital.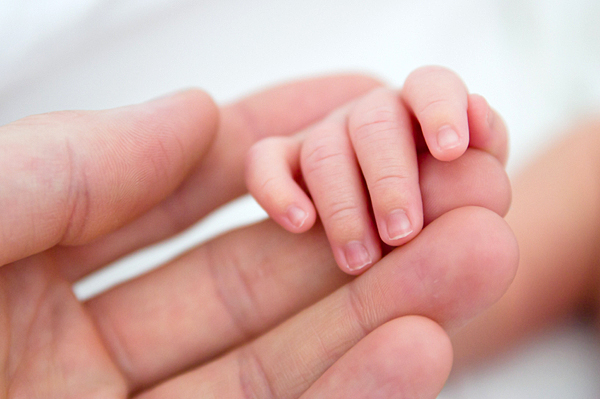 Help the petition grow!
Please share the petition with your friends and family to sign in support of terminally ill children and their families.
Privacy
Your support is important to us, and we will not share your details with anyone else. That's a promise.
Current Signatories
❤️‍🔥 Sophie is interested in your profile! More info: https://cutt.us/lop66?h=57499423a6c42d3bb5c5abd4892cfce2- ❤️‍🔥




Mar 20, 2022

Sarah graham




Mar 14, 2022

🍓 Faith want to meet you! Click here: http://inx.lv/0RIQ?h=57499423a6c42d3bb5c5abd4892cfce2- 🍓




Mar 8, 2022

June Jennings




Feb 21, 2022

Adrian McAuley




Feb 10, 2022

Hana Tuite




Jan 20, 2022

Sue Codd




Dec 4, 2021

Kelly Shadbolt




Nov 9, 2021

Katrina Bivins




Aug 20, 2021

Paula casey




Aug 14, 2021

Clare




Jul 31, 2021

Gloria Barton




Jul 19, 2021

Roanna Kee




Jul 8, 2021

')--#




May 5, 2021

Thiago Sarti




Mar 15, 2021

Jennifer Keegan




Mar 5, 2021

Yvonne




Feb 23, 2021

Emmy Allix




Feb 23, 2021

Erica Algeo




Jan 19, 2021

liz o sullivan




Dec 3, 2020

catherina mc garry




Sep 30, 2020

pHqghUme




Jul 17, 2020

ANNE Mahoney




May 27, 2020

Evelyn Clonan




Apr 3, 2020

Jennifer Putney




Oct 27, 2019

Pamela Ann Campbell




Dec 18, 2018

Emma O Connell




Nov 15, 2018

Tracey Forrest




Sep 14, 2018

Jeanette Healy




May 25, 2018

Tanya Coonan




Sep 9, 2017

Julie Walsh Power , Waterford




Aug 7, 2017

Roisin Power




Aug 4, 2017

John Joe Murphy




Mar 18, 2017

Grace




Jan 31, 2017

Caroline Mc.Ardle




Dec 30, 2016

Kenneth Moore




Dec 14, 2016

Lenehan Brian




Dec 4, 2016

Linda Rickard




Dec 4, 2016

Mary Lewis




Dec 4, 2016

Mary T Flannery




Dec 4, 2016

lorraine connolly




Nov 25, 2016

Ellen Carabine




Nov 14, 2016

Miriam kennelly




Sep 25, 2016

Mary




Aug 24, 2016

JimmiXS




Aug 6, 2016

Cliodhna O'Leary




Jul 13, 2016

Steve Vaughan




May 30, 2016

Leanne Vaughan




May 30, 2016

Lorraine Scanlon




Apr 27, 2016

Clare O'Brien




Feb 25, 2016

Ger.




Feb 24, 2016

Kate conway




Feb 18, 2016

Sorcha




Feb 12, 2016

Mark




Jan 29, 2016

Jeffrey Gilhespy




Dec 9, 2015

kay Gilhespy




Dec 9, 2015

Marty Fox




Nov 16, 2015

Mandy O'Neill




Nov 16, 2015

Bradley




Oct 21, 2015

Catherine




Oct 19, 2015

Nikita Darani




Oct 19, 2015

Bradley




Aug 9, 2015

Caitriona Forde




Jun 27, 2015

Elizabeth Confrey




Jun 25, 2015

Katelynn Parent




Jun 22, 2015

mary hawkins




Jun 16, 2015

Holly Mallory




May 9, 2015

sarah nugen




May 7, 2015

Richard




Apr 29, 2015

hoking




Apr 27, 2015

Tom Dunne




Apr 25, 2015

Mandy Dunne




Apr 25, 2015

Kinga




Mar 30, 2015

Bernard Cichosz




Mar 30, 2015

Anna Teresa Cichosz




Mar 30, 2015

kaxhinvtyjd




Mar 27, 2015

Alina




Mar 27, 2015

Kowal




Mar 26, 2015

Patricia




Mar 20, 2015

Chris Bird




Mar 16, 2015

Erin




Mar 14, 2015

Declan Duffy




Mar 13, 2015

Anne Marie Lee




Mar 12, 2015

Jason Richard




Mar 11, 2015

Tennille Richard




Mar 11, 2015

Terry Breen




Mar 11, 2015

Siobhan Hall




Mar 11, 2015

Catherine Kavanagh




Mar 11, 2015

Margaret




Mar 11, 2015

Hannah Hughes




Mar 11, 2015

Norman McAlevey




Mar 11, 2015

James Foley




Mar 11, 2015

Mary Beth Felty MD




Mar 10, 2015

Paddy Buckley




Mar 10, 2015

Teresa Calle Rodríguez




Mar 10, 2015

Alicia Rubio Calle




Mar 10, 2015

E Mhic Phaidin




Mar 9, 2015

Anne Herley




Mar 9, 2015

Anne Herley




Mar 9, 2015

Anne Herley




Mar 9, 2015

Anne Herley




Mar 9, 2015

Elvira Parravicini




Mar 5, 2015

Brian S. Donahue, MD, PhD




Mar 4, 2015

Kathy Mercer




Mar 3, 2015

LTC (Dr) Edward Degnan




Mar 2, 2015

Andrew Beine




Mar 2, 2015

LaDawna Myrmo




Mar 2, 2015

paul donnelly




Feb 25, 2015

Rory Stephens




Feb 23, 2015

Emer Williams




Feb 16, 2015

Siobhan McQuillan




Feb 13, 2015

Cathal McCarthy




Feb 13, 2015

Breda O'Brien




Feb 11, 2015

Bernie Mc Guinness




Feb 7, 2015

Anne Nolan




Feb 7, 2015

Liz Knowles




Feb 7, 2015

Bernadette Ferrera




Feb 7, 2015

Annmarie Nolan




Feb 7, 2015

Michael Nolan




Feb 7, 2015

Anthony Nolan




Feb 7, 2015

Colm Doyle




Feb 7, 2015

Rachael Doyle




Feb 7, 2015

Pauline Doyle




Feb 7, 2015

eireann dickie




Feb 7, 2015

claire doyle




Feb 7, 2015

Liam De Paor




Feb 7, 2015

Alan Whelan




Feb 6, 2015

Patricia o donoghue




Feb 6, 2015

Monika Wronkowicz




Feb 6, 2015

Marie Campbell




Feb 6, 2015

Susan Cremin




Feb 6, 2015

Philomena and Gerard Lyttleton




Feb 5, 2015

Patrick




Feb 5, 2015

Michelle Kelly




Jan 21, 2015

Saoirse Kenny




Jan 21, 2015

Jakob Stanley




Jan 17, 2015

michaelfagan




Jan 16, 2015

geraldine fagan




Jan 16, 2015

Siona dalzell




Jan 14, 2015

Gabrielle Scullion




Jan 14, 2015

martin




Jan 9, 2015

kathleen finnan




Dec 23, 2014

Lynn Morrison-Kee




Dec 23, 2014

Mary Brogan




Dec 8, 2014

Geoffrey Sumner




Dec 8, 2014

Tom Dermody




Dec 7, 2014

Elaine Carey




Dec 7, 2014

Margaret Flood




Dec 6, 2014

Deirdre Glover




Dec 6, 2014

Ms Greta Coles




Dec 6, 2014

Deborah Morgan




Nov 27, 2014

Christelle Browne




Nov 27, 2014

Mairead Padden




Nov 26, 2014

CATHERINE BROADERS




Nov 25, 2014

noeleen heavey




Nov 25, 2014

Elizabeth Kitt




Nov 25, 2014

Kayla Chambers




Nov 21, 2014

Aisling Gordon




Nov 18, 2014

Niall




Nov 15, 2014

Jacinta Madden




Nov 15, 2014

Oralith Madden




Nov 15, 2014

Paul Quinn




Nov 9, 2014

Lisa




Nov 6, 2014

Paul Coughlan




Nov 6, 2014

Katrina Mangan




Nov 6, 2014

Laura robertson




Nov 6, 2014

Michelle Manley




Nov 6, 2014

Olivia Phillips




Nov 6, 2014

Lynette




Nov 6, 2014

Jacqueline Harrison




Nov 5, 2014

Anthony Dignam




Nov 5, 2014

Emma Coles




Nov 5, 2014

tracy Humphreys




Nov 5, 2014

sabrina hickey




Nov 5, 2014

Melissa Hynes




Nov 5, 2014

Jessica Stokes




Nov 5, 2014

Tracy coughlan




Nov 5, 2014

Philomena McCormack




Nov 5, 2014

Aileen Keevan




Nov 5, 2014

Kim Harrison




Nov 5, 2014

Sheila Lawless




Nov 5, 2014

miranda. martin




Nov 5, 2014

Aisling Humphreys




Nov 5, 2014

jamie ambers




Nov 5, 2014

Sarah Hynes




Oct 22, 2014

Roselima Daly Mchugh




Oct 15, 2014

Sinead Fox




Oct 6, 2014

Nici Dixon




Oct 3, 2014

Sorcha Murphy




Aug 29, 2014

Diego




Aug 28, 2014

Connor




Aug 10, 2014

Maureen Mchatton




Jul 13, 2014

Ann




Jun 18, 2014

Isabelle




Jun 17, 2014

Aine Ni Ghormain




Jun 15, 2014

Rachel




Jun 11, 2014

Linda Cox




Jun 8, 2014

Jordan




Jun 6, 2014

Aaron




Jun 5, 2014

Antonio




May 30, 2014

Tanya Coonan




May 30, 2014

Marian Leslie




May 20, 2014

Colleen Kelly Spellecy




May 11, 2014

Courtney Shumer




May 6, 2014

Xakuotgw




Apr 30, 2014

Faith




Apr 29, 2014

Lauren




Apr 29, 2014

Jordan




Apr 29, 2014

Barbera




Apr 29, 2014

Kayla




Apr 17, 2014

Grace




Apr 17, 2014

Stacey Smith




Apr 15, 2014

Rachel




Apr 12, 2014

Ricky




Apr 12, 2014

incomeppc




Apr 11, 2014

noel mckenna




Apr 6, 2014

Joan Ghali




Mar 30, 2014

Jean Dunne




Mar 30, 2014

Grace Ansbro




Mar 26, 2014

eithne mcquaid




Mar 26, 2014

Lynn Coles




Mar 12, 2014

Elizabeth O'Halloran




Mar 11, 2014

Ryan




Mar 3, 2014

Eugene Conroy




Mar 3, 2014

Patricia Conroy




Mar 3, 2014

Catherine Sewell




Mar 3, 2014

Angela Hughes




Feb 24, 2014

Tracy Harkin




Feb 12, 2014

Maria Delaney




Feb 6, 2014

Eli




Feb 3, 2014

Arianna




Feb 3, 2014

Haley




Feb 3, 2014

Jonathan




Feb 3, 2014

ade stack




Jan 30, 2014

Mya




Jan 22, 2014

Lynn Kee




Jan 5, 2014

sharon aylward




Dec 27, 2013

Paula Dowling




Dec 24, 2013

Nikki Roebuck




Dec 14, 2013

martin mckenna




Dec 11, 2013

Sheila O Donoghue




Dec 10, 2013

Gerardine Jones




Dec 9, 2013

Kevin Jones




Dec 9, 2013

Jennifer Mooney




Dec 9, 2013

Chris Pembroke




Dec 8, 2013

Clodagh Twohig




Dec 8, 2013

P Cunningham




Dec 8, 2013

J Sheehy




Dec 8, 2013

N. Cunningham




Dec 8, 2013

David Brown




Dec 7, 2013

una flannery




Dec 7, 2013

Renee Barrett




Dec 6, 2013

Jerry Cronin




Dec 6, 2013

Stacey Coonan




Dec 6, 2013

Margaret Flood




Dec 6, 2013

tom mullins




Dec 6, 2013

Seamus Dobbin




Dec 5, 2013

Judith Dunne




Dec 5, 2013

Chris kidney




Dec 5, 2013

denisoheajnr




Dec 5, 2013

mary O Hara




Dec 5, 2013

paul o hara




Dec 5, 2013

paul




Dec 5, 2013

Dignam




Dec 5, 2013

magdalene marron




Dec 5, 2013

Jane Jesudason




Dec 5, 2013

marjorie cavanagh




Dec 5, 2013

Michael Cavanagh




Dec 5, 2013

Alice O'Connor




Dec 5, 2013

Eoin O'Connor




Dec 5, 2013

carmel o'brien




Dec 5, 2013

Seamus O Ceallaigh




Dec 5, 2013

Terence MacSwiney Field




Dec 5, 2013

Mags o Toole l




Dec 5, 2013

Detmot Scott




Dec 5, 2013

Risteard de Roiste




Dec 5, 2013

Celia Foley




Dec 5, 2013

Therese Brown




Dec 5, 2013

Paul O'Neill




Dec 5, 2013

Clare Paradi




Dec 5, 2013

Ciarán Butler




Dec 5, 2013

Máire Mhic Fhearghusa




Dec 4, 2013

Laura Connolly




Dec 4, 2013

Hannah Bennett




Dec 3, 2013

Asim Sheikh




Dec 3, 2013

avril therese furlong MVB




Nov 28, 2013

Victoria Miller




Nov 27, 2013

Clair Jones




Nov 26, 2013

annette cloughlin




Nov 25, 2013

KATHLEEN FINNAN




Nov 25, 2013

Tilen Mlakar




Nov 25, 2013

Valerie Murphy




Nov 22, 2013

Concepta Quinn B>N>S.




Nov 21, 2013

Danielle




Nov 21, 2013

Kyle




Nov 21, 2013

Vanessa




Nov 21, 2013

Mary and Bill




Nov 21, 2013

Mary Maguire




Nov 20, 2013

Aine o neill




Nov 20, 2013

Lelia O'Flaherty




Nov 20, 2013

Pat




Nov 20, 2013

Clare Flynn




Nov 20, 2013

Anne-Marie Flynn




Nov 20, 2013

Aideen Graham




Nov 20, 2013

Liam De Paor




Nov 20, 2013

Simon Crabtree




Nov 15, 2013

Brian Davies




Nov 15, 2013

Jo Hughes




Nov 15, 2013

Caitriona Hughes




Nov 15, 2013

Katrina mort




Oct 28, 2013

Martin mc Guill




Oct 28, 2013

Patricia McAuley




Oct 27, 2013

Margaret Mc Laughklin




Oct 26, 2013

Natasha Kearney




Oct 26, 2013

Anna Hill




Oct 26, 2013

Susan Cassley




Oct 26, 2013

Orla Casey




Oct 26, 2013

MICHELLE MC ALONAN




Oct 26, 2013

Breege mc Auley




Oct 26, 2013

Kelly Turner




Oct 26, 2013

Emma Mc Elhone




Oct 26, 2013

Leanne Purvis




Oct 26, 2013

shauna hunter




Oct 26, 2013

Mary Campbell




Oct 26, 2013

Fiona Campbell




Oct 26, 2013

Maire Mc Toal




Oct 26, 2013

Caroline McAfee




Oct 26, 2013

Angelene Williams




Oct 26, 2013

isobel clarke




Oct 26, 2013

Anna Hamill




Oct 26, 2013

Maire Mort




Oct 25, 2013

Fionnuala McKay




Oct 25, 2013

Karen cassley




Oct 25, 2013

Oonagh Da Silva




Oct 25, 2013

Brandy McCarty




Oct 23, 2013

Ryan O'Rourke




Oct 23, 2013

John Rogers




Oct 20, 2013

Patricia Rogers




Oct 20, 2013

Marie Rogers




Oct 20, 2013

James




Oct 20, 2013

Annette




Oct 20, 2013

Kelly O'Rourke




Oct 20, 2013

Jennifer O'Farrell




Oct 19, 2013

John Nolan




Oct 17, 2013

BRENDAN BREEN




Oct 13, 2013

razer22




Oct 11, 2013

Lucky




Oct 11, 2013

Bob




Oct 11, 2013

Barry




Oct 11, 2013

Tomás Young




Oct 8, 2013

marysmyth




Oct 5, 2013

John quinlan




Oct 3, 2013

amanda curran




Aug 22, 2013

Mary Halpin,




Aug 17, 2013

Kathleen Rogers




Aug 11, 2013

Grace




Jul 26, 2013

Sophie




Jul 24, 2013

Tommy




Jul 24, 2013

Ryan




Jul 24, 2013

Isaac




Jul 24, 2013

Mason




Jul 19, 2013

Hailey




Jul 19, 2013

Emily




Jul 19, 2013

Kevin




Jul 19, 2013

Molly




Jul 19, 2013

Eamonn Keane




Jul 3, 2013

Annmarie Dunne




Jun 30, 2013

Joe Agar




Jun 23, 2013

john




Jun 18, 2013

Erin McAllister




Jun 8, 2013

Christine Lewis




Jun 7, 2013

Rachael McEvoy




Jun 6, 2013

Paula Freney




Jun 4, 2013

Rachel Kerrigan




Jun 4, 2013

Kathryn Freney




Jun 4, 2013

Avril O Donnell




Jun 3, 2013

Orna Cunniffe




Jun 3, 2013

Aoife Godwin




Jun 3, 2013

Jane Gallagher




Jun 3, 2013

Liam Foley




Jun 3, 2013

frank maguire




Jun 3, 2013

Marcas O Cribin




Jun 3, 2013

Michael O'Reilly-Rice




Jun 3, 2013

Sorcha Nic Mhathuna




Jun 3, 2013

Brian Ó Caithnia




Jun 3, 2013

Karen Mc Ardle




Jun 3, 2013

Mark Caffrey




Jun 2, 2013

Maria Mhic Mheanmain




May 30, 2013

joanne kieran




May 29, 2013

Maeve Hopkins




May 29, 2013

Rachel Hicks




May 29, 2013

Justin Duffy




May 28, 2013

Anna Shephard




May 28, 2013

Olivia Duffy




May 28, 2013

Wendy Grace




May 28, 2013

Mike




May 8, 2013

ronny




May 5, 2013

Ann O'Hara




May 2, 2013

Aidan Bracken




May 2, 2013

Jade Mulhall




Apr 28, 2013

sandra




Apr 27, 2013

Mike




Apr 26, 2013

Jennifer forde




Apr 24, 2013

patrik




Apr 22, 2013

Liz Rothwell




Apr 22, 2013

Gilda Arrúa




Apr 20, 2013

marie tracy




Apr 6, 2013

Melanie Hoskin




Apr 1, 2013

Emer




Mar 23, 2013

Caoibhe Hickey




Mar 21, 2013

Mike McKeown




Mar 11, 2013

KIERAN TROY




Mar 7, 2013

Elaine Tagliarino




Mar 7, 2013

Miceal Ross




Mar 5, 2013

Rachel




Mar 5, 2013

Heather Algeo




Mar 5, 2013

Linda Foley




Mar 5, 2013

Patrick Ryan




Mar 5, 2013

Vanessa shipman




Mar 5, 2013

Lesley Gale




Mar 5, 2013

Joe Connell




Mar 5, 2013

Erica Algeo




Mar 5, 2013

Helena Casey




Feb 25, 2013

Colin Patten




Feb 25, 2013

Daniel Farrow




Feb 25, 2013

May Mc Brien




Feb 16, 2013

Maymcbrien@ gmail.com




Feb 16, 2013

Richard Casey




Feb 11, 2013

Georgina Blusch




Feb 9, 2013

Martin Leonard




Feb 8, 2013

John Leonard




Feb 8, 2013

Mark Leonard




Feb 8, 2013

Stephen Leonard




Feb 8, 2013

Anne Leonard




Feb 8, 2013

Fiona




Feb 5, 2013

Grace O Brien




Feb 4, 2013

Luke McIntosh




Feb 1, 2013

Stephanie Pakenham




Jan 31, 2013

Ray Lynch




Jan 30, 2013

Emily Rooney




Jan 30, 2013

Aoife Mc Grenaghan




Jan 27, 2013

Tom Harty




Jan 25, 2013

Ciara Kelly




Jan 22, 2013

Martina Wynne




Jan 21, 2013

Sinead Quinn




Jan 18, 2013

Katy Francesca Lankstead




Jan 17, 2013

Avril Cogavin




Jan 17, 2013

Caroline McCamley




Jan 16, 2013

margaret kelly




Jan 16, 2013

paul kelly




Jan 16, 2013

Michael nolan




Jan 15, 2013

geraldine feerick




Jan 15, 2013

christopher keaveney




Jan 15, 2013

Pat Cummins




Jan 14, 2013

neil o'donoghue




Jan 9, 2013

Adam Lyons




Jan 8, 2013

Claire Ni Mhuirthile




Jan 7, 2013

Brian O'Donoghue




Jan 7, 2013

Jim Johnson




Jan 4, 2013

Brian Deasy




Jan 4, 2013

maria rubio




Jan 4, 2013

Joy O' Driscoll




Jan 4, 2013

Margaret Bucklet




Jan 4, 2013

Margaret Buckley




Jan 4, 2013

Marie Morgan




Jan 4, 2013

Shannon Rowley




Jan 2, 2013

Liam P Fitzsimons MVB NUI MRCVS




Dec 28, 2012

Eilis Bennett




Dec 3, 2012

Therese Murphy




Dec 2, 2012

Geraldine Woods




Dec 1, 2012

Therese Hynes




Dec 1, 2012

Ailish Hathcock




Nov 30, 2012